Coronavirus
Updated 07/07/20 - 23:00
With ever changing advice being given in respect of how we should all react to protect ourselves and others from catching this virus, we would like to advise you that as things change we will update the news page on the club website, however we are glad to advise that members of RLSBC & Home Guard BC were able to resume bowling from Saturday 23rd May on a restricted access basis. To start with B & E greens were opened for use and as can be seen below the greens are looking in great condition.
We are pleased to advise that A green also opened on Monday 8th June to give us even greater flexibility and to help us to maintain social distancing. We have also extended the hours that the greens will be available for use. In line with updated Bowls England and government guidence we will now be able to play pairs matches on the greens subject to players observing the social distancing requirements.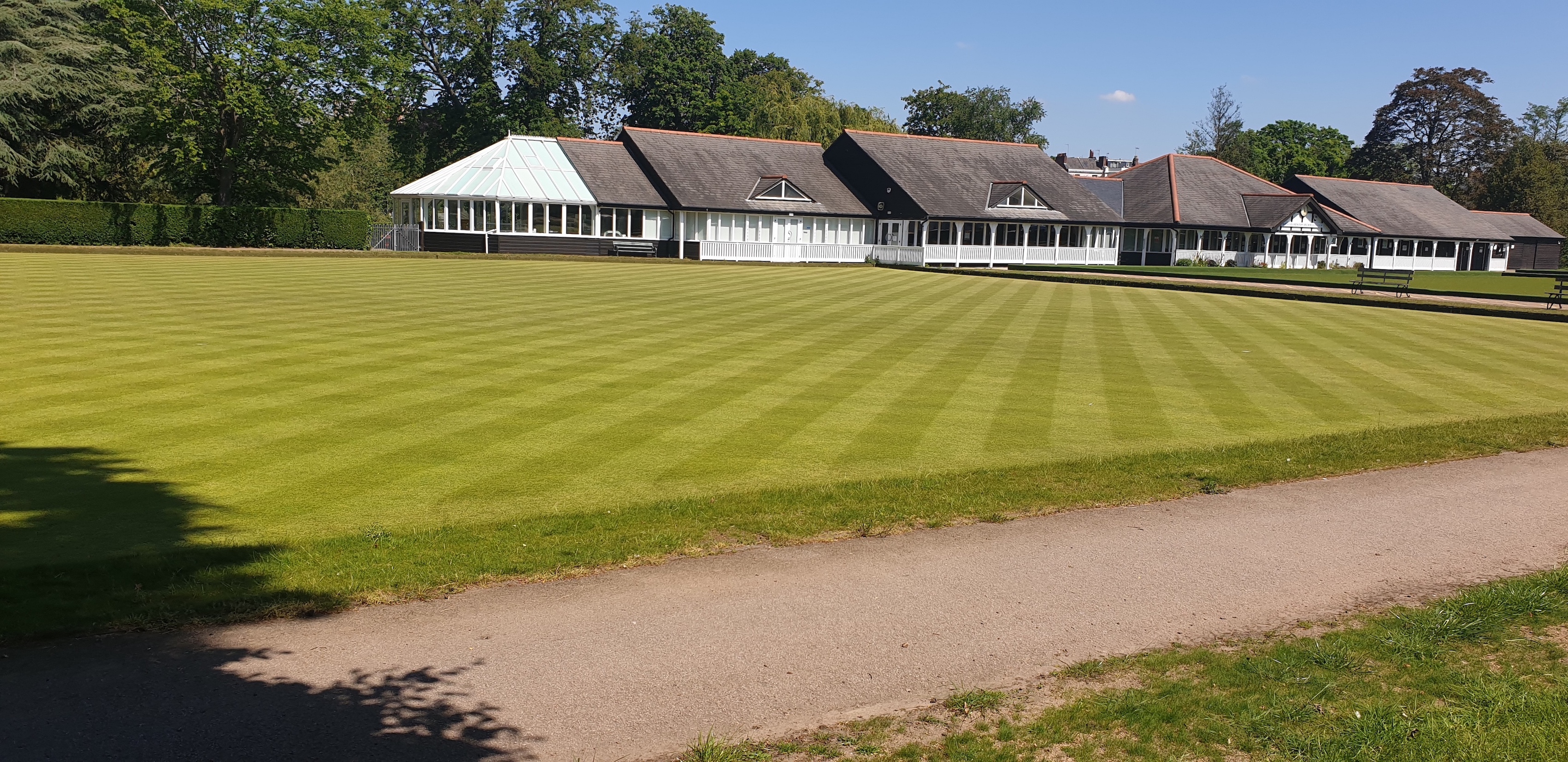 All use of the greens must be pre-booked by text or phone on 07787228545 or by email on dgw.rlsbc@virginmedia.com - confirming the intended number of people using the booked rink rink - a confirmation text or email will be sent so if this is not received within an hour try again.
Information on rink opening times can be found by clicking on the Rink Booking Availability link.
Unfortunately there is no access for members of the general public to turn up and play at present.This will be kept under review by Warwick District Council and will resume as soon as it is possible whilst maintaining the safety of all players. We will update this page as the situation changes.
The club does still welcome new members and you can contact us for a discussion regarding playing and membership.
---
Home Page
Welcome to the Home Page of our website - please take a look at our news page for all the latest information and look around the other pages to find out more about the club.
We are the resident Club based at Victoria Park in Royal Leamington Spa, the home of English Bowls and the location chosen to host the 2022 Commonwealth Games. We also host the annual Bowls England National Championships held in August. The five greens in Victoria Park are used for County competitions, National events and also for International matches and competitions.
Our club welcomes players of all ages from primary school age to centenarians, from all ethnic and cultural backgrounds and of all bowling abilities. It's a great sport for all the family and a good place to meet people and make new friends. Lawn Bowls can be played by people who have a physical or visual disability, also by those with learning difficulties - in fact by almost anybody!
If you have never bowled before we can help you to learn to play this wonderful sport. Just come along and see what's going on or call me if you are interested in giving the sport a try. It doesn't cost anything to have a go and in 2020 we are offering a reduced first year membership fee of £35 and it's free for those under 18 or under 21 and in full time education.
We are a sociable, friendly club with excellent playing facilities, clubhouse and bar and look forward to welcoming you and getting to know you.
David Wigman - Chairman
01306 730037 / 07787228545 or email: dgw.rlsbc@virginmedia.com